The stunt scooter scene is growing and growing and more and more children and young people are interested in the sport or are active themselves. We want to bring the topic of stunt scooters further into focus and offer our full support to skate halls, schools, clubs and social projects as well as organisers of contests & events! Because a common hobby unites.
We offer you our high-quality scooter equipment at exclusive special conditions. The number of scooters can be determined according to your needs and helmets and protective equipment can be added to the sets. In this way, we put together an individual package that is perfectly suited to your project.
Skate halls /
Skate parks
Are you looking for a partner for your skate hall or skate park who will support you materially and/or immaterially or do you want to offer high-quality stunt scooters for rent and/or sale? Then get in touch with us!
We would be happy to support you with your project on site.
Skatehalle Chemnitz, Foto: Alex Beck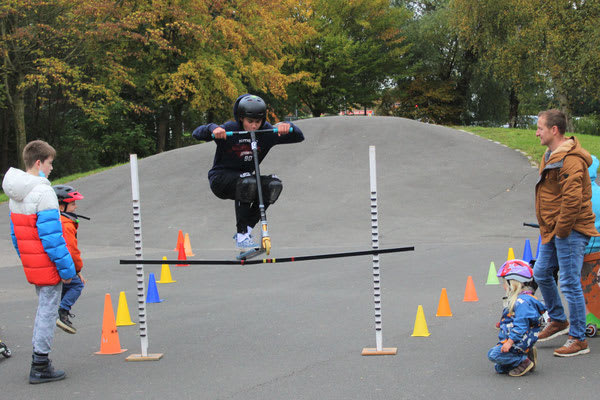 Jugendzentrum EGON's, Foto: Daniel Schaudienst
As an activity for the active break, sports lessons, a club or in all-day supervision. Stunt scooters are ideal for actively promoting children's and young people's balance and coordination while having fun.
We are happy to provide schools and non-profit associations with an individual offer and ensure the perfect start with scooters, helmets and pads, for example.
Are you planning a scooter contest or another event in your location and are looking for a partner? We would like to actively support you!
For example, we are happy to provide you with prizes for the contest winners or act as name sponsor for an event.
After your contact request, we will get back to you as soon as possible. Should there be any urgency, please feel free to call us.