Perfectly camouflaged in the urban jungle – with the new V8 Park Complete Urban Snake!
Like its predecessor, the V7, our brand new V8 Park impresses with outstanding quality and meets the highest demands of the scooter community. With it, you're guaranteed to meander through the skatepark with determination, agility and tirelessness!
With a targeted snake bite in our deck, we offer you two deck variants for the first time with the V8 Park Urban Snake. The "Cut Out" is not only a visual highlight, but also reduces the overall weight of the scooter.
A significant difference to the previous model is the adapted "neck" of the scooter, which is now flush with the deck. In addition, the new Snake design, which is produced with a special Hydro Water Print, is visually unique and an absolute highlight!
With the VT Bar, the 120 mm Disc Wheels in Snake design, the V8 Flexbrake as well as the ultra-stable Atrax SCS Clamp, the new Urban Snake consists of further top parts and does not have to hide from any competitor.
Now available in Urban Snake & Urban Snake Bite.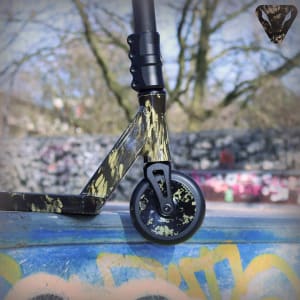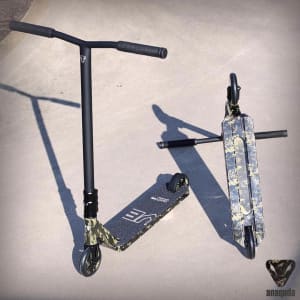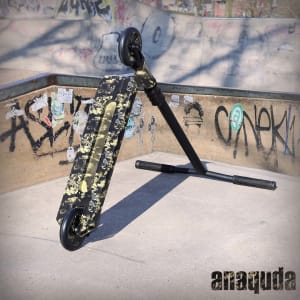 The 3rd generation Shivas in cool colours
The third generation of our anaquda Shiva features a cut-out on the tube for the first time and shows the anaquda logo on the fork! Apart from the new anaquda Swirl Grips and Wheels, the Shivas are kept in a noble black. The colour-coordinated grips and wheels thus form a subtle but no less striking contrast.
Click here for the anaquda Shiva